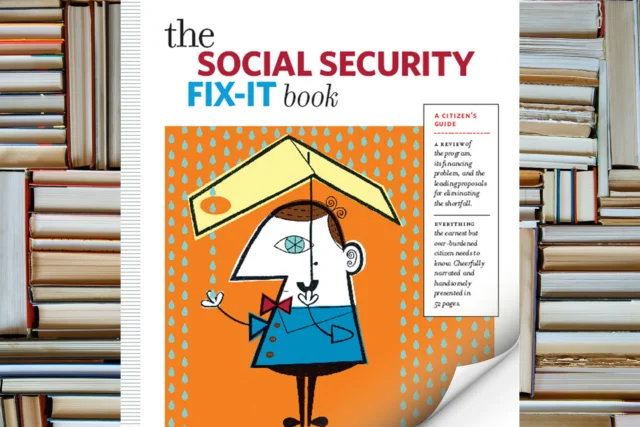 The Social Security Fix-It Book

Everything the earnest but overburdened citizen needs to know about the Social Security financing shortfall and the leading proposals for addressing the problem. Cheerfully narrated and handsomely designed.
PDF of booklet (2014 edition)
e-book for online viewing
The Social Security Fix-It Book is available for $3.25 each (1-99 copies) or $3.00 each (100 or more copies), plus shipping. To place an order, click here.
© 2014, by Trustees of Boston College, Center for Retirement Research. All rights reserved.
Check out our Social Security Claiming Guide