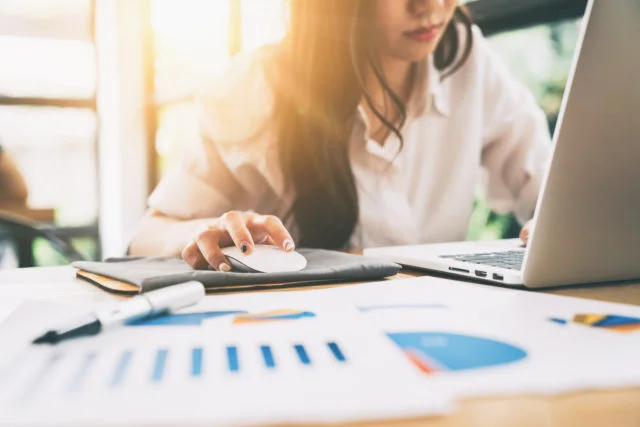 Workers See Regular, Roth 401ks as Same
Due to differing tax treatments, each $1,000 placed into a traditional, tax-deductible 401(k) costs less today than $1,000 placed into a Roth 401(k), but that Roth will provide more money in retirement.
New research indicates that workers don't recognize this difference between the two types of employer-sponsored retirement accounts when deciding how much to save.
A $1,000 contribution to a traditional 401(k) costs the worker less than $1,000 in take-home pay, because the income tax hit on the $1,000 will be delayed until the money is withdrawn from the account. But a $1,000 contribution to a Roth 401(k) costs exactly $1,000 in take-home pay, because the worker has to pay income taxes on it up front. The Roth funds, including the investment returns, will not be taxed when they're withdrawn.
A Roth 401(k) might be thought of as shifting additional money into the future, allowing people to spend and consume more in retirement. (This assumes the same tax rate over a worker's lifetime.)
The upshot: to get a set amount of after-tax money for retirement, workers could contribute less to a Roth than to a traditional 401(k). But that's not what they do.
According to a study tracking contributions by thousands of employees at 11 large companies that added a Roth 401(k) option after 2006, there was no significant change in total contribution rates between employees hired in the year prior to the Roth's introduction and those hired immediately afterward.
A separate survey by the same researchers also indicated that people don't understand the different tax consequences of these two types of accounts. Survey respondents were asked how much an imaginary couple earning $100,000 should contribute to a retirement plan at work.  One-quarter of the respondents were asked to choose a contribution for a traditional 401(k), one-quarter for a Roth, and half chose contributions for both types of accounts together.
All three groups arrived at roughly the same contribution rate: 11 percent of the couple's earnings. Nearly half of the respondents, when asked two questions about the tax rules governing Roths and traditional 401(k)s, also got both questions wrong.
This study confirms that the tax implications of workers' decisions often elude them. When deciding how much to contribute, they seem to rely on simple rules of thumb or arbitrary benchmarks like the contribution rate required to get their employer's match.