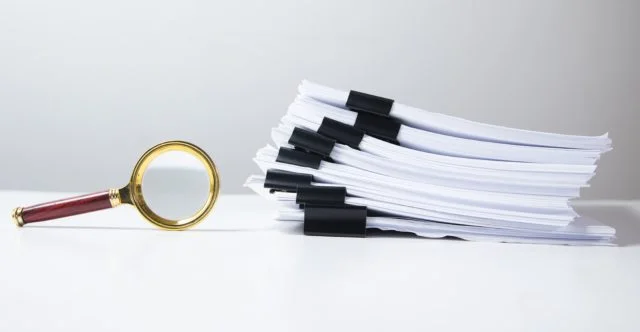 Immigrants' Wealth Tied to Residency Status
We celebrate the stories of hard-working immigrants who achieve the American Dream. But their success in the real world largely depends on their residency status.

Undocumented farm workers are the most precarious. Living in the shadows makes it difficult to break out of low-wage jobs and move into more lucrative work. The Dreamers who came here as children are also undocumented. Some have been granted temporary protected status by the federal government, but they're not eligible for federal student aid, and companies are often reluctant to hire them, even though the law permits it.
UCLA researcher Josefina Flores Morales uses U.S. Census data to investigate the connection between immigration status and socioeconomic status. She confirms what most people would expect – that net worth rises as an immigrant's residency status becomes more stable.
Consider Latinx households. Dreamers and other undocumented workers have an average $38,000 in net worth. Latinx immigrants who carry green cards allowing them to live and work permanently in the United States have much more – about $66,000 in wealth. The foreign-born people who became citizens have $79,000, and citizens of Latinx descent who were born in this country have more than $92,000.
One reason undocumented immigrants' wealth is much lower is that they tend to be younger than the immigrants with residency status or citizenship. But the differences in Latinx wealth, depending on immigrant status, persist even after age 50.
Non-Hispanic white households follow a similar pattern – net worth rises as citizenship becomes more secure. Undocumented white immigrants have about $59,000 on average. That's a fraction of the wealth held by the richest whites, who were born here.
The chips fall somewhat differently in the Asian and Black communities. The immigrants who've gained citizenship have higher wealth levels than even the Asian-Americans and Black Americans born here, both of whom have a history of being subject to discrimination and slavery. But these groups are smaller than the Latinx and white communities.
Flores Morales also tracked the immigrants' wealth as they aged. Each of the immigrant groups added to their wealth between their 20s and 70s. In their 80s, wealth started to decline, and the drop was much larger among undocumented retirees, who had entered retirement with little, if any, financial cushion.
The last time Congress passed major immigration reform was in 1986, and the limited number of paths to legal residency and citizenship has had consequences.
Immigrants' uncertain status, Flores Morales concludes, "not only prevents their own economic incorporation and financial security; it may also have consequences for the economic status of their children."
To read this study, authored by Josefina Flores Morales, see Financial Security and Immigrants' Legal Status: An Analysis of Net Worth in the United States."