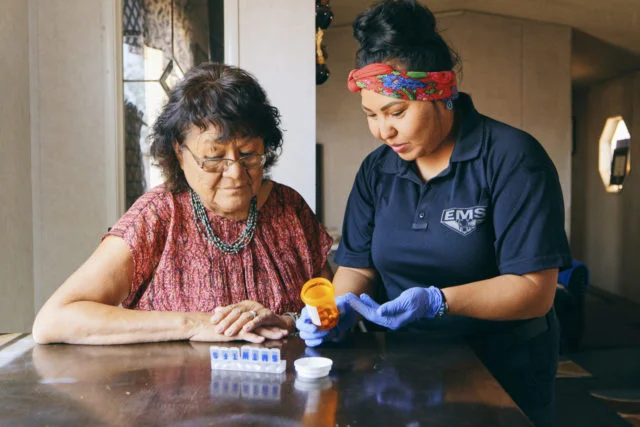 How Do Prescription Drugs Affect the Use of Other Health Services?
The brief's key findings are:
Medicare Part D, introduced in 2006, has increased spending on prescription drugs for the elderly, but its impact on other health spending is unclear.
The analysis addresses this issue by examining the use of other health care before and after Part D was introduced.
The results show that the impact of Part D varied by the type of service:

It significantly increased spending on office visits, for purposes such as monitoring the effects of the drugs.
But it may have decreased spending on hospital visits by reducing the need for more intensive care, such as surgery.

Further research is needed to detect any changes in health spending that may only show up in the longer term.