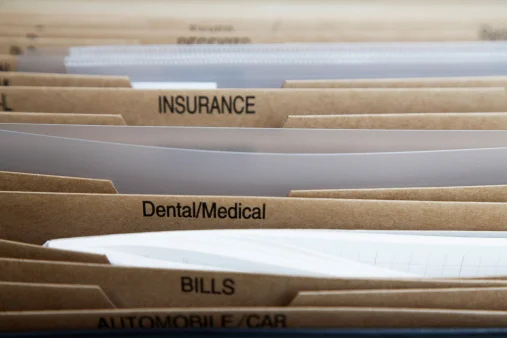 Health Plan Deductibles Triple in 10 Years
The evidence continues to pile up: workers are having a very hard time affording their high-deductible health plans, which have gone from rare to covering nearly a third of U.S. workers.
Between 2008 and 2018, the deductibles in employer health plans more than tripled – growing much faster than earnings. Workers' full insurance coverage doesn't kick in until they pay the deductibles, which now exceed $3,000 for individuals and $5,000 for families in the highest-deductible plans. Add to that a 50 percent hike in premiums during that time.

Some 156 million people get health insurance through work, and they're largely grateful to have it. They blame rising medical costs on insurers and pharmaceutical companies – and not their employers and healthcare providers – a new Kaiser Family Foundation survey said.
One in four said medical bills or copayments for drugs and doctor visits are severely straining their budgets, and the Commonwealth Fund, another healthcare researcher, estimates that the typical worker spent about 12 percent of his income on deductibles and premiums in 2017, compared with 8 percent in 2008 – the figure is closer to 15 percent in Louisiana and Mississippi.
The solution is often to forgo or postpone care. And the higher an employee's deductible – no surprise – "the more likely they are to experience problems affording care or putting off care due to cost," Kaiser said. Inadequate medical care is especially dangerous for people with chronic conditions.
One argument in favor of high-deductible plans is that they force patients to be smarter consumers. But Kaiser finds that they aren't much more likely to shop around for lower-cost tests or physicians than patients with smaller deductibles.
Many people in the high-deductible plans said they wouldn't have enough money in their bank account to pay the full deductible.  Here's a sample of what people say they are giving up to pay for medical care:
"Me not eating so my kids can."
"Allowing my health to deteriorate because [care] is too expensive."
"Take money out of my 401k and personal savings account."
"Cancelled 25th wedding anniversary plans."
Something has to give.
Squared Away writer Kim Blanton invites you to follow us on Twitter @SquaredAwayBC. To stay current on our blog, please join our free email list. You'll receive just one email each week – with links to the two new posts for that week – when you sign up here.  This blog is supported by the Center for Retirement Research at Boston College.