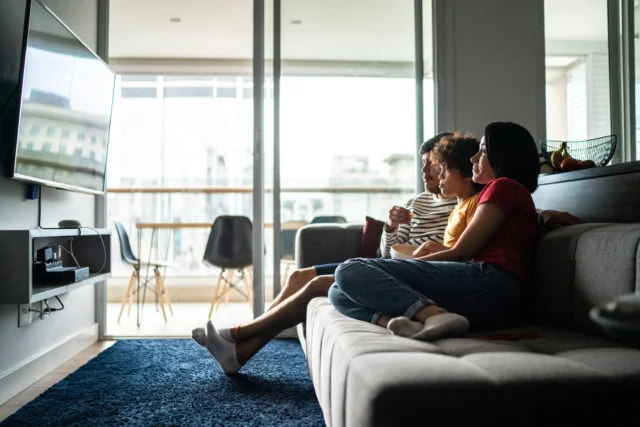 Burden of High Rents Surged during COVID
As the bad first two years of the pandemic recede in the rear-view mirror, a new report reminds us how tough things got for renters.

In 2021, a record 21.6 million U.S. families were paying more than 30 percent of their income on rent, which is the real estate industry's benchmark for people whose housing costs have become a financial burden. That amounts to just under half of all renter households who were struggling during COVID – very close to the high reached during the Great Recession.
And the vast majority of the 1.2 million increase from 2020's level was in the group that struggles the most: families who pay more than 50 percent of their income to rent a house or apartment.
Two things were going on that have increased the burden on renters, according to a rent report by Harvard's Joint Center for Housing Studies. First, rents rose unabated throughout the pandemic and are 25 percent higher than they were at the end of 2019.
But the housing center points to a second factor that added to the burden: renters, who tend to have lower earnings, lost income during the pandemic. The downward shift in their earnings illustrates that. The number of renter households earning less than $30,000 increased by 223,000 in 2021, while the number earning more than $75,000 dropped by 280,000.
The change in the renter population marked "a shift towards households that are much more likely to experience cost burdens," the report said.
There's a chance the report for 2022 will show modest improvement. Average hourly wages rose somewhat last year, and realtor.com says the torrid pace of rent increases is starting to ease.
But how much the economy slows down and whether people are laid off will determine how the next couple of years go.
Squared Away writer Kim Blanton invites you to follow us on Twitter @SquaredAwayBC. To stay current on our blog, please join our free email list. You'll receive just one email each week – with links to the two new posts for that week – when you sign up here. This blog is supported by the Center for Retirement Research at Boston College.