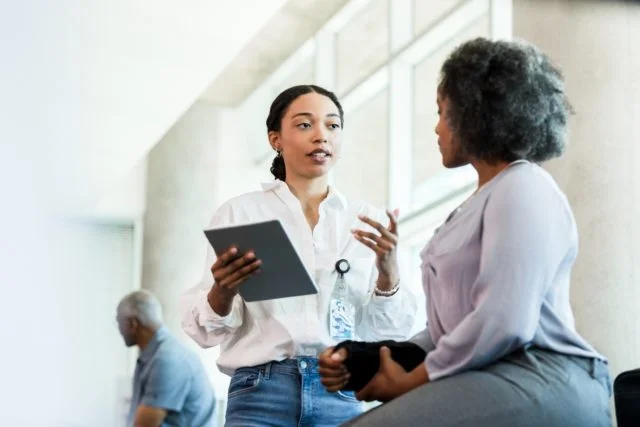 Unaware and in Need of Flood Insurance

Millions of U.S. homeowners may not realize they're at risk of flooding, due to outdated flood plain maps and even less information about dam and levee "failure zones" and urban storm-water hazards like the river running through downtown Miami during Hurricane Irma.
Hurricanes and floods tend to be low-probability events with enormous consequences.  When they slam our coasts and waterways, they randomly take aim at one of middle-America's largest financial assets: their houses.  Double-barreled hurricanes in Texas and Florida over the past month underscore just how vulnerable this asset can be to storm surges and the unpredictable effects of climate change.
"Someone on the coast of New Jersey or New York says their home is part of my retirement plan. It's worth $400,000" – or so they think, said Larry Larson, senior policy adviser for the Association of State Flood Plain Managers in Wisconsin.
"What we're going to see happening, especially in Florida in areas very close to the ocean, is that with the sea level rise, the value of these structures are probably going to go down 30 percent," he predicted. The Northeast is also at risk, as Hurricane Sandy reminded homeowners in 2012.
A lack of accurate information about flooding is an issue for people who want to properly insure themselves. For example, the flood plain maps compiled by the Federal Emergency Management Association cover only about one-third of the 3.5 million miles of waterfront property located in low-lying flood plains, according to a study by the Association of Flood Plain Managers.
Most oceanfront property has been mapped, but the crux of the problem is that FEMA can't keep up with rapid urban sprawl, said Chad Berginnis, the association's executive director.  "Today's cow pastures and corn fields are tomorrow's residential subdivisions and commercial growth areas," said Berginnis, a former flood plain manager in rural Ohio.
Further, some sections of Houston that flooded, post-Harvey, when water was released from local dams are not mapped as areas where FEMA requires flood insurance.  In northern California, thousands of homeowners around Lake Oroville were unaware they were in a failure zone until they were evacuated last winter for a dam-water release.
Larson sees homeowners make three major mistakes: no or inadequate flood insurance, no contents insurance, and no replacement coverage.
First, since weather catastrophes are so unlikely, he said they often buy only the minimum amount required to ensure the mortgage will be paid in a catastrophe. For example, $20,000 in flood insurance on a $200,000 house with $20,000 left on the mortgage would not cover the $40,000 in estimated damages for one foot of water. A rule of thumb is that each foot of water costs an additional 20 percent of the house's market value, Larson said.
Federal law requires homeowners to have insurance if they have a federally backed mortgage and are located in a FEMA-mapped 100-year flood plain, meaning there is 1 percent annual probability of flooding.  Premiums in the National Flood Insurance Program average around $670 but are much higher on the East Coast, where property values are high.   These premiums can be reduced by accepting higher deductibles.
People should ask themselves, Larson said, "How much coverage do I have? And am I capable of coming up with" the deductible and the remaining cost of repairs not covered by the policy?
The potential financial risks from flooding are steepest for lower-income homeowners.  Affordable house prices in Florida or Texas have made it possible for many workers to buy. But they may lack the resources to pay the deductibles on their flood insurance or, in Florida, their hurricane coverage or to pay for repairs that exceed the coverage limits set by the policy.
Second, people don't insure their home's contents – the sopping couches, splintered dining room chairs, and ruined appliances that line residential streets in Houston and now South Florida. Homeowners must buy a separate flood policy for contents in the home.  [Flood insurance covers the cost of replacing interior dry wall, though not dry wall in basements.]
Third, it's critical to have replacement coverage in a flood policy. This is the estimated dollar value of what would be necessary to restore or rebuild a structure that replicates the one destroyed in a flood. Larson recommended homeowners talk to both insurance agents and builders about how much insurance is adequate. They can also Google home-building costs per square foot in their area.
Homeowners should also be aware that a basic homeowner's policy does not include flood insurance, which covers the house but not the land under the structure. Most U.S. homeowners are eligible to buy a policy from the National Flood Insurance Program, and private insurers offer them in some areas. However, it's getting too late to buy coverage for this hurricane season, which winds down in late October in Florida, the Gulf of Mexico and the Caribbean. These policies take effect 30 days after the first premium is paid.
So what about nervous homeowners living near water who are not officially in a FEMA-designated flood plain?  Here's the good news, Larson said:  Flood insurance policies in these locations "are less expensive – and you may, in fact, need it."
Squared Away writer Kim Blanton invites you to follow us on Twitter @SquaredAwayBC. To stay current on our blog, please join our free email list. You'll receive just one email each week – with links to the two new posts for that week – when you sign up here.