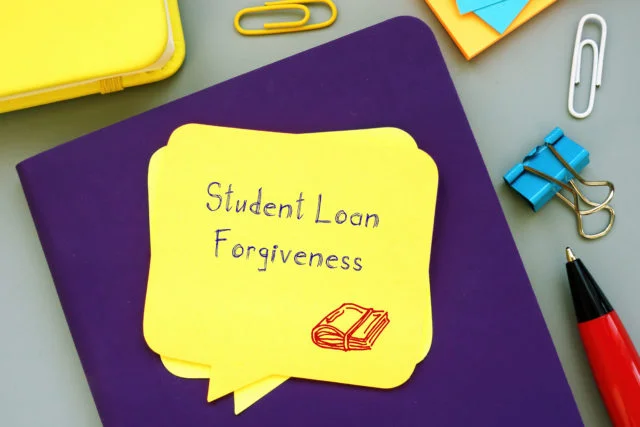 Student Debt Plan Helps Black Retirees
For the sliver of retirees who are far behind in paying their own or their children's student loans, Social Security can withhold part of their benefits to pay the loans back.
But college has gotten much more expensive since the baby boomers attended, and loan delinquencies are higher among working people and especially Black Americans. When today's Black workers retire, their estimated household delinquency rate will be 5.4 percent – well more than double the rate for White and Hispanic retirees.
The question is how withholding Social Security benefits will impact the financial security of these future retirees. In cases where the federal government withholds some benefits, it garnishees the lesser of 15 percent of a delinquent borrower's monthly retirement benefit or the amount of the benefit that exceeds $750 per month. Social Security's average monthly benefit is currently $1,827.
The withholding practice would reduce working households' retirement income in the future by an estimated average of 4 percent, according to the Center for Retirement Research.
Even this seemingly small decline in income can have a big impact on people who are struggling. The loss of retirement income will fall hardest on Black Americans, who are more likely to borrow for college but who earn less and will have more difficulty repaying their loans.
Whether the burden on retirees will be lightened could be determined by two lawsuits the U.S. Supreme Court is scheduled to hear later this month challenging the Biden administration's plan for student debt relief. If the court allows the administration to proceed, the government would extend up to $10,000 in student debt forgiveness to borrowers. Lower-income students who received Pell grants to subsidize college could receive an additional $10,000.
This financial relief would wipe out the debt for a significant share of borrowers and sharply reduce the delinquencies that trigger the withholding of Social Security benefits and can undermine retirement security, especially for minority borrowers who are more likely to receive Pell grants.
Black workers' future delinquencies are expected to decline the most – from 5.4 percent to 3.6 percent of retirees under debt forgiveness. Hispanic delinquencies are much lower but would drop in half, from 1.5 percent to 0.8 percent. White borrowers' rate would fall from 1.8 percent to 1.1 percent.
However, if the court fails to uphold the debt relief and it's not made available in future legislation, the higher delinquency rate in store for future Black and Hispanic retirees "suggests that student loan debt may become a source of racial inequality."
To read this brief, authored by Gal Wettstein and Siyan Liu, see "How Do Unpaid Student Loans Impact Social Security Benefits?"
The research reported herein was derived in whole or in part from research activities performed pursuant to a grant from the U.S. Social Security Administration (SSA) funded as part of the Retirement and Disability Research Consortium. The opinions and conclusions expressed are solely those of the authors and do not represent the opinions or policy of SSA, any agency of the federal government, or Boston College. Neither the United States Government nor any agency thereof, nor any of their employees, make any warranty, express or implied, or assumes any legal liability or responsibility for the accuracy, completeness, or usefulness of the contents of this report. Reference herein to any specific commercial product, process or service by trade name, trademark, manufacturer, or otherwise does not necessarily constitute or imply endorsement, recommendation or favoring by the United States Government or any agency thereof.