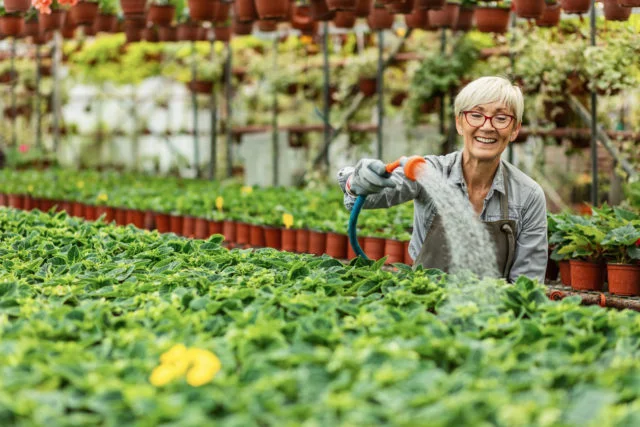 My Hillbilly Roots
J.D. Vance's rural Kentucky roots, described in his book, "Hillbilly Elegy," differ from my father's family in southern Indiana in one important way. Vance's violent, angry mother was a substance abuser with a trail of failed relationships in her wake. Vance carries the childhood scars. My dad's family was a bunch of kind, reticent, teetotaling farmers.

But the similarities between our families struck me too – Vance called his grandfather Blanton "Papaw," which I'd always thought was unique to my own Papaw Blanton but, I now know, is an endearment. And believe me, the corn fields and hills of southern Indiana and contiguous Kentucky are more southern than Midwestern. My grandma's fried chicken was heaven.
The backdrop for Vance's hillbilly stories emerges front and center in my own take on family: I look at rural poverty through a socioeconomic lens.
Vance, an acclaimed writer and Silicon Valley investment banker, "got out" via the Marine Corps, Ohio State University and Yale Law School. "To move up," he writes, "was to move on."  With sheer determination – supported by his tough, caring Mamaw – he overcame long odds, childhood stress-eating, and psychological retreat from a conflict-filled home. His Yale scholarship wasn't earned on grades but because "I was one of the poorest kids in the school."
To be clear, I do not see "getting out" as pejorative. Nor does "getting out" mean getting away from family. Rural people relocate in search of better job opportunities than what is available in depressed areas with eerily quiet "downtowns" of struggling or abandoned establishments pushed out of town by big-box retailers like WalMart and fast-food joints. Getting out is code for earning a decent living, buying a modest house, having health insurance, and being able to retire. In short, capturing the American Dream.
In my family, the strategy of getting out worked for some but not for others. Please bear with me through my generational story.
My late father, Leland Blanton, left home – Jasonville, Indiana, population 2,147 – so that my two brothers and I didn't have to. His father – Papaw – owned a small-town gas station and, due to childhood polio, walked with a cane. A midwife helped my father's true-grit mother deliver him into a three-room farmhouse with an outhouse. Twenty years later, his ticket out was a high test score that paved the way to becoming a hotshot pilot in the U.S. Air Force in the 1950s and 1960s. Greenland, Saudi Arabia, Morocco, Greece, Germany, Bangkok, Saigon, Turkey – he flew to every corner of the globe. We all lived nearly three years outside Tokyo.
Our exotic military life was unimaginable to dad's relatives back home. They would sit, rapt, in my grandparents' front yard, eating homemade ice cream and listening to his tales of far-away lands when we visited in the summer. My worldly father proudly called himself a "hillbilly."
In stark contrast, his brother – my late uncle – never moved away. Thanks to the United Mine Workers, he eked out a comfortable-enough living and married an Indiana gal. A welder in a coal mine, my uncle bought a tidy house "in town."  He left a modest pension and health benefits to his widow. His daughter (my cousin) moved up several socioeconomic notches by attending college and marrying a college-educated Navy man. Their daughters went to college and got out and are living the good life as professional Millennials in Portland and Denver. Home "felt like a trap to me," one of them told me. (I'm not using the family's names to protect their privacy.)
But my uncle's son never left home or went to college – the tickets "out." I see my cousin's reflection clearly in "Hillbilly Elegy." His family tries to help him, but he is poor and has had a hard life. His father's profession in the mines dissipated, so he is a butcher at a small grocery store. Predictably, there is neither a union nor health benefits to pay for his chronic medical condition. He owes $50,000 in medical debt.
The economic decline continued with his sons, now in their 20s. One works at a gas station and another has been unemployed since a family tragedy.  They are smart but, for some reason, didn't pursue the modest opportunities offered them – though they are still young! Talking at a family reunion to one of them with a keen interest in computers, I encouraged him to take one computer class at a local college. But it felt to me that this small step was – again – unimaginable to him.
Are they lazy? Absolutely not.  The white working poor work very hard.  One study found that they clock more hours on the job than college-educated people. Vance, the author, believes that those who make it in this country are either lucky – their parents did well – or so smart they "couldn't fail if they tried." I tend to agree.
My cousin's Portland daughter says it better than I could: "If we are to move forward in this country, we have to work harder at understanding one another."  This blog attempts a small contribution to that.
Squared Away writer Kim Blanton invites you to follow us on Twitter @SquaredAwayBC. To stay current on our blog, please join our free email list. You'll receive just one email each week – with links to the two new posts for that week – when you sign up here.