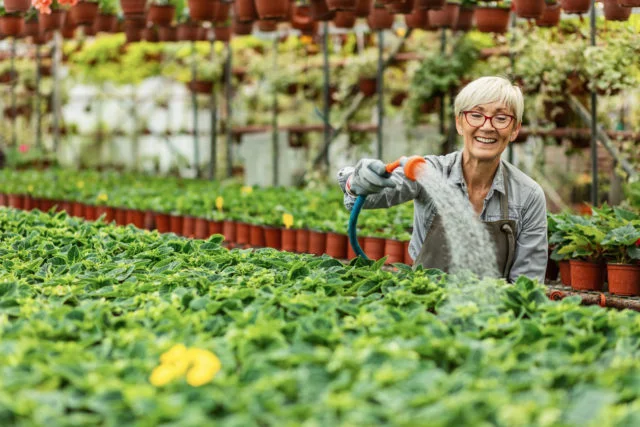 How Much For the 401(k)? Depends.
How much must 30-somethings save in their 401(k)s to prevent a decline in their living standard after they retire?
No two people are alike, but the Center for Retirement Research estimates the typical 35 year old who hopes to retire at 65 should sock away 15 percent of his earnings, starting now.  Prefer to retire at 62?  Hike that to 24 percent.  To get the percent deducted from one's paycheck down into the single digits, young adults should start saving in their mid-20s and think about retiring at 67.
These retirement savings rates are taken from the table below showing the Center's recent estimates of how much workers of various ages should save to achieve a comfortable retirement; they represent the worker's contribution plus the employer's contribution on their worker's behalf. Expressed as a percent of their earnings, they also vary depending when a worker retires.

To derive these savings rates, the Center's economists assumed that a retired household with mid-level earnings needs 70 percent of its past earnings.  They then subtracted out the household's anticipated Social Security benefits. The rest has to come from employer retirement savings plans, which determine the percent of pay required to reach the 70 percent "replacement rate."
To be sure, workers may be able to save less if they have a traditional defined benefit pension or can tap home equity to supplement their retirement income – these were not included in the above calculations. (The calculations are based on a couple of assumptions: that workers' invested savings earn 4 percent annually, after inflation, and that when they retire, they use their savings to purchase an inflation-indexed annuity.)
Other factors, in addition to age, are implicit in the appropriate savings rate, chief among them the size of a worker's paycheck.  Earnings influence both how much he'll need to maintain his lifestyle into retirement and how much he'll get from Social Security.
Workers who earn less will need a larger share of their earnings in retirement.  That's because they often pay lower, or even no, income taxes while they're employed, so their tax bite does not fall as sharply in retirement as it does for higher earners. The Center estimated replacement rates, based on earnings, using a somewhat different methodology than was used to calculate savings rates.
These replacement rates are 80 percent for low-income workers and 67 percent for high earners.
The good news for low-income workers is that Social Security benefits replace a larger share of their earnings than they do for higher earners.
As the table highlights, savings rates also depend greatly on when workers start saving and when they retire.  Early savers make more contributions and earn more on their investments over decades in the labor force.  Retire later and a worker benefits from a larger monthly Social Security check, more time to save and invest and from having to fund fewer years in retirement.
The choice here is clear: start early or work longer.