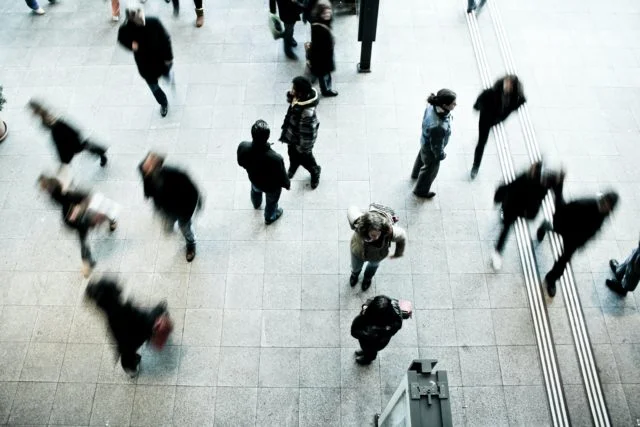 Tiny House Fixes Millennial's Money Woes
Sky-high city rent, college loan payments, and the low-paying days of an early career are a bad combination for today's Millennial.

Liz Patterson has solved all that.  The carpenter built herself a 96-square-foot house on top of a flatbed truck for less than $7,000 in Manitou Springs, Colorado, a hip neighborhood near Colorado Springs.
The house "represents my monetary freedom – it's the whole reason I did it," the 27-year-old said.
Tiny houses, which average 500 square feet, are only about 1 percent of U.S. home sales. But builders say that sales continue to grow as Generation-X buys them as Airbnb rental properties, and baby boomers park their "granny pods" in an adult child's backyard.

Tiny houses actually make the most sense for 20-somethings in rebellion, given their financial constraints and a distaste for all the junk their parents accumulated over a lifetime, said Shawna Lytle, a spokeswoman for Tumbleweed Tiny Homes Company in Colorado Springs, which built its first tiny house in 1999. The national tiny house price is $23,000.
Five years earlier, the tiny house movement had started in Tokyo. Recently, a handful of U.S. communities, including Spur, Texas, and Berkeley, California, have modified their zoning rules or building codes to accommodate them. The laws are a patchwork: houses on wheels must sometimes be classified as RVs, and some cities set size minimums for houses with foundations.
Young adults who want to buy tiny houses can encounter another obstacle: difficulty obtaining a home loan, even at their more modest prices.  Patterson has the edge over most Millennials who might want a tiny home: she'd trained as a carpenter before college and could build – rather than borrow and buy – a place.
She came to this decision, indirectly, through the career frustrations that are common in her generation. Unable to find a non-profit job with her history degree from Colorado State, she was scraping together a living as a waitress and nursing home employee. Again and again, her $1,200 rent blew a big new hole in her small budget. Money, she felt, had become her "enemy" and gave her a "quarter-life crisis."
Around the same time she was spinning her wheels professionally, she began to realize that she'd rather work as a carpenter.  That, in turn, led to the Eureka moment: she would use her skill to solve her financial problems and get a house. In 2014, she sold her worldly possessions, bought a flatbed truck through Craigslist, and started collecting high-quality building supplies discarded from luxury properties – pine floors from the Black Hills and some awesome outdoor sconces from a Kansas farmhouse.

Patterson was working backstage at an amphitheater when she raised the frame and put the sheathing up on the structure, parked in her friends' salvage yard. She ended her apartment lease and moved into the still-unfinished home with a loft bedroom. The entire project took two years from start to finish.   [Building it also solved her career problem. The experience snared her a carpenter's position at Tumbleweed, which is making 15-20 houses per month.]
Patterson has used her financial freedom to buy an extravagance more typical of baby boomers: travel. In two years, she has visited New York City, Chicago, Boston, New Orleans, and Santa Fe. For the first time, she has money in the bank. She's saving up for her own acre of land, though she still has a long way to go.
Her next plan is to someday sell the tiny house, pocket the profits, and build another tiny house on that new plot of land.
But Patterson has already achieved her American Dream. "I haven't lived paycheck to paycheck since 2014," she said.
Squared Away writer Kim Blanton invites you to follow us on Twitter @SquaredAwayBC. To stay current on our blog, please join our free email list. You'll receive just one email each week – with links to the two new posts for that week – when you sign up here.