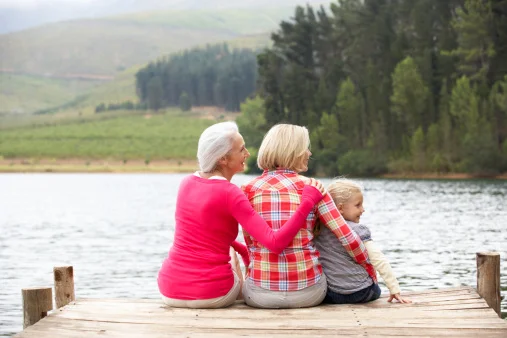 Delaying Motherhood Boosts Earnings

Economists have landed on two primary reasons for why women working full-time earn less than their male co-workers. First, their research detects an element of discrimination.
The second reason stems from motherhood, which can make it extremely difficult to simultaneously complete an education or get a firm footing in a career.
But America is changing. Over the past half-century, the typical age at which women have their first baby has risen markedly, from 20 to 25.
This societal shift toward later motherhood has, in turn, dramatically improved women's financial prospects, concluded a study featured in a book about the financial impact of changing employment, family and health trends.
University of Virginia economist Amalia Miller found that each one-year delay in when women start a family has increased their lifetime earnings by 3 percent. Since first motherhood now comes five years later, she estimates that translates to a 14 percent increase since the 1960s in the typical woman's lifetime earnings.
Women who wait to become mothers also accumulate more wealth: each one-year delay increases their wealth at age 50 by between $12,000 and $20,000 – or potentially $100,000 more for waiting five years.
Although women who earn more money spend more, "their consumption does not increase proportionately, leaving them with greater accumulated wealth at older ages," Miller said. "The effects of motherhood timing especially are substantial and significant for decades after the age at first birth and well into retirement years."
Education plays a large role in the improvement in women's ability to build up their financial resources. For example, there was a much smaller increase in women's incomes due to delay when Miller controlled for education.
There is another way to think about her findings: it's becoming clear to many young women that there are fairly large financial rewards from delaying their first child.
To stay current on our Squared Away blog, we invite you to join our free email list. You'll receive just one email each week – with links to the two new posts for that week – when you sign up here.