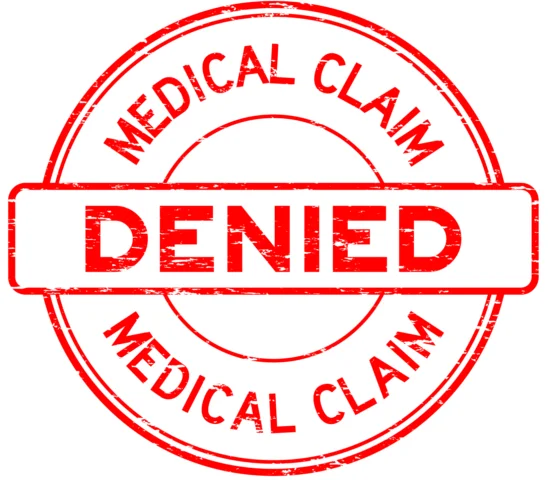 Advantage Plans Deny 6% of Treatments
Here's something you should know about Medicare Advantage plans: the vast majority of these insurance policies require prior approval before a person can receive some medical treatments and services.
Historically, that was not the case, and prior authorizations are still very unusual for people who are enrolled in original Medicare and a Medigap supplement.
But in the case of Medicare Advantage plans, physicians submitted more than 35 million requests for prior authorization to insurers in 2021, and more than 2 million of them – or about 6 percent – were fully or partially denied, according to the Kaiser Family Foundation's new report on more than 500 Advantage plans.
Only about 11 percent of the denials were appealed, but the vast majority of those appeals succeeded in getting a full or partial reversal of the original denial.
"The high frequency of favorable outcomes upon appeal raises questions about whether a larger share of initial determinations should have been approved," Kaiser said. The American Medical Association reports that a third of physicians say the lengthy and difficult process of seeking a prior authorization from an insurance company caused "a serious adverse [medical] event in a patient."
Prior authorizations for medical care certainly serve a purpose. They can contain costs or prevent unnecessary care, especially when the treatments are very expensive, say in the case of chemotherapy or a stay in a skilled nursing facility.
Insurers are not required to give a reason when they deny treatment, so it would be difficult to understand the reasons behind 2 million denials of myriad treatments and procedures. Kaiser said one problem occurs when physicians don't provide the required documentation for a treatment plan.
The question is when do prior authorizations cross the line and become a barrier to good medical care? The Centers for Medicare and Medicaid Services is trying to brighten that line and has proposed changes to prior authorizations to automate the system and make it more efficient and more transparent.
Choosing between a Medicare Advantage plan or regular Medicare and a Medigap supplemental plan is a big decision, especially when someone first signs up for Medicare – that is the only time Medigap insurers are required to underwrite a policy.
Be sure to do some homework and shop around so you know what you're buying.
Kaiser's report breaks down, for each insurance company, the percentages of all prior authorizations that are fully or partially denied and the percentage that are appealed.
And here are some past blogs that might help:
"Traditional Medicare or an Advantage Plan?"
"Need Help Picking Your Medicare Options?"
"Medicare's Tricky if You're Employed"
"What's Up with Medicare Advantage Ads?"
"Get Help with Medicare Coverage Denials"
Squared Away writer Kim Blanton invites you to follow us on Twitter @SquaredAwayBC. To stay current on our blog, please join our free email list. You'll receive just one email each week – with links to the two new posts for that week – when you sign up here. This blog is supported by the Center for Retirement Research at Boston College.